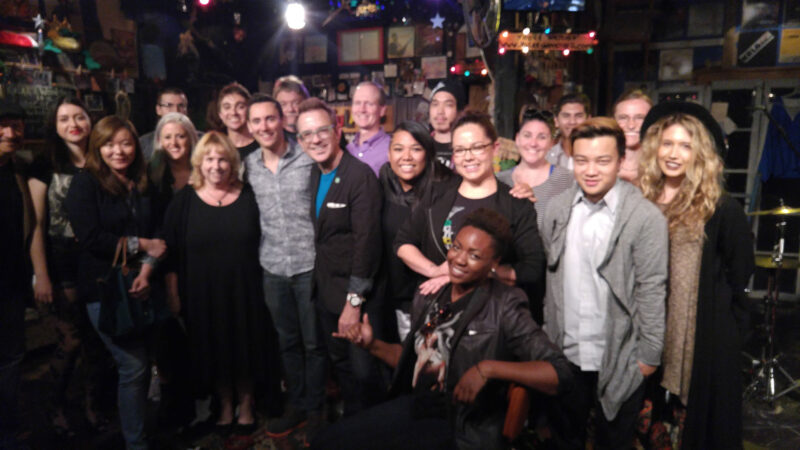 Live Private Meeting with 4 MBM Mentors at Kulaks Woodshed with excited DIY Musicians
MBM & 'thecoolschool' HISTORY
In 2014 "thecoolschool for music business studies" was founded by Kenny Kerner and Chris Fletcher who together had over 75 years of hands-on industry experience in booking, personal management, music journalism, artist development, touring, and career counseling. As our live events have grown, so has our desire to provide step-by-step guidelines on how to make money with your music.
RE-BRANDING! In 2016, we re-branded our name and launched MusicBizMentors which continued presenting panels & workshops about 6 times a year. In 2020 we began our weekly FBLive, "Friday Facts for the DIY Musician" which has allowed us to connect with musicians around the world. Our mentorship is popular because the music business professionals that have joined us, work with musicians, at all levels, and truly deliver the information you need to move your music career forward. All of the MBM Mentors believe in making step-by-step programs to provide the help you need to achieve your individual music goals.
It is important we continue our mission for DIY artists where we encourage you to only sign up for the workshops and courses you are ready for. In the last part of 2021, we developed our DIY Musician Network, providing a FREE resource page and mini-courses that take you step-by-step into each area of success. We continue our zoom Industry panels, monthly newsletter and we have developed a membership weekly private group coaching if you need it!
MBM NETWORKING COMMUNITY
In 2022 and beyond, look for our new podcast called: Making Money, Making Music.
In this DIY music series, we interview musicians who share their stories on how they make money doing music. The future will bring you more free video resources and full online courses that add detailed worksheets and follow-up zoom meetings, to help you achieve your music goals. If you need help, give us a call or email to make a personal appointment with one of our mentors!
CONTACT US AT: MusicBizMentors@gmail.com or call (818) 376-1380
Coast to Coast Music, CEO
Artist Development, Tour Coordination, Music Business Instructor, Coach/Mentor, Industry Panelist, and Author
Hailing from Philadelphia, Chris Fletcher moved to Los Angeles to begin her independent Touring Coordination & Promotion Company, Coast to Coast Music, in 1989. Fletcher plans regional tours, directing more than 100 paid performances for her roster clients. Along with navigating live events and tours through the College and Festival booking conferences, she has single-handedly run a small record label, secured grants & sponsorships for managed artists, and was a publicist for seven years. Fletcher currently works with Multi-Platinium Songwriter & performer Harold Payne, Brazilian Globe Music Award Winner Anna Beatriz and is adding 2 more music acts to her roster who she works on individual music.
Chris Fletcher continues to teach in the Music Business program at Musicians Institute and for 2 hours a week conducts private career mento for MI students. She has taught a course in Artist Development for the UCLA Extension Program and is often a presenter at music business seminars at organizations like SongAlive, CSU Long Beach, USC, UCLA, CSU Northridge, The Folk Alliance, Western Arts Alliance, and NACA. In 2022, look for Chris' "Getting Gigs, Getting Paid" E-book and online class, "Making Money, Making Music" podcast series, and book PLUS by the end of the summer issuing a "Planning Your First Tour" workbook
Kerner Entertainment
Record Producer, Multi-Platinum Songwriter, Personal Manager, Past Founder & Director of the Music Business Program at Musicians Institute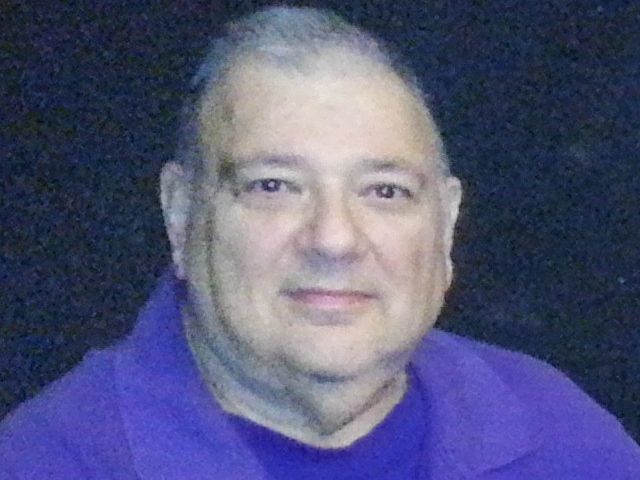 Kenny Kerner was a record producer with 18 gold and platinum awards (KISS, Gladys Knight, Jose Feliciano, Badfinger), a prolific songwriter, a noted journalist, a publicist, personal manager, and a distinguished author. But there's much more: As the creator and former Director of the most innovative curriculum in industry education – The Music Business Program (MBP) at Musicians Institute (MI) – Kerner extended his knowledge to the next generation of industry moguls.
Kerner also worked as an account executive at a PR firm repping Jay Leno and Michael J. Fox. On the management side, Kerner handled many of the day-to-day operations for a roster of top acts including KISS, Starz, and Billy Squire. In addition to being a featured writer for Cash Box, Kenny served as feature writer & editor for HITS, Gig Magazine, the TAXI Transmitter, and was Senior Editor at Music Connection for nine years.
Sadly in May of 2014, Kenny made his transition to the great beyond. It is only with the support of some wonderful industry professionals, that we have continued his dream to grow these music business education programs. Without his relentless push to form thecoolschool, this venture would not exist today. We honor his dry, funny, determined spirit with every new mission we accomplish at thecoolschool.