We BELIEVE...
Music can change the world.
We BELIEVE...
Success comes to those who educate
themselves to be good business people.
We BELIEVE...
MBM events will grow your music network.
We BELIEVE...
Finding a music mentor
will give you confidence!
MusicBizMentors mission is to provide "affordable" Music Business events & mentor meetings that will serve as a helpful guide to successfully reaching your music goals. We know that music can change attitudes, grow unity and truly change the world!
MBM LIVE EVENT:
MUSICIANS SHARE THEIR CAREER STORIES
MBM 2020 ZOOM EVENT:
PUSHING YOUR CAREER THRU COVID-19
FREE WEBINARS: MusicBizMentors Events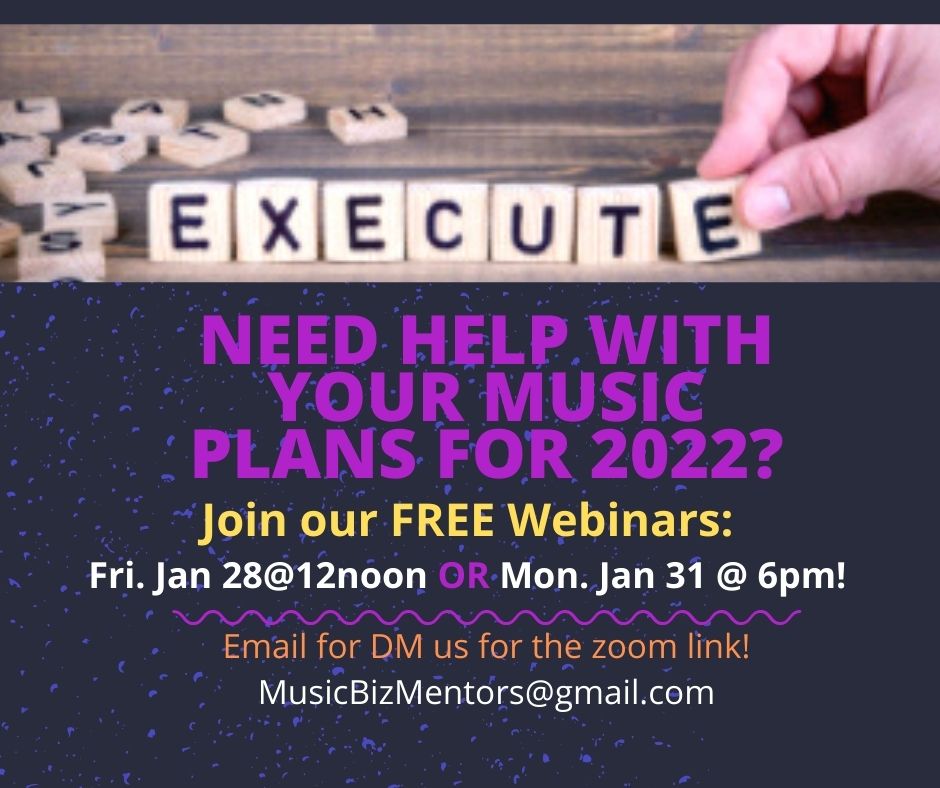 JUMPSTART YOUR MUSIC CAREER Webinar 
Friday, Jan 28th@ 12 noon (PST) OR Monday, Jan 31st @6pm (PST)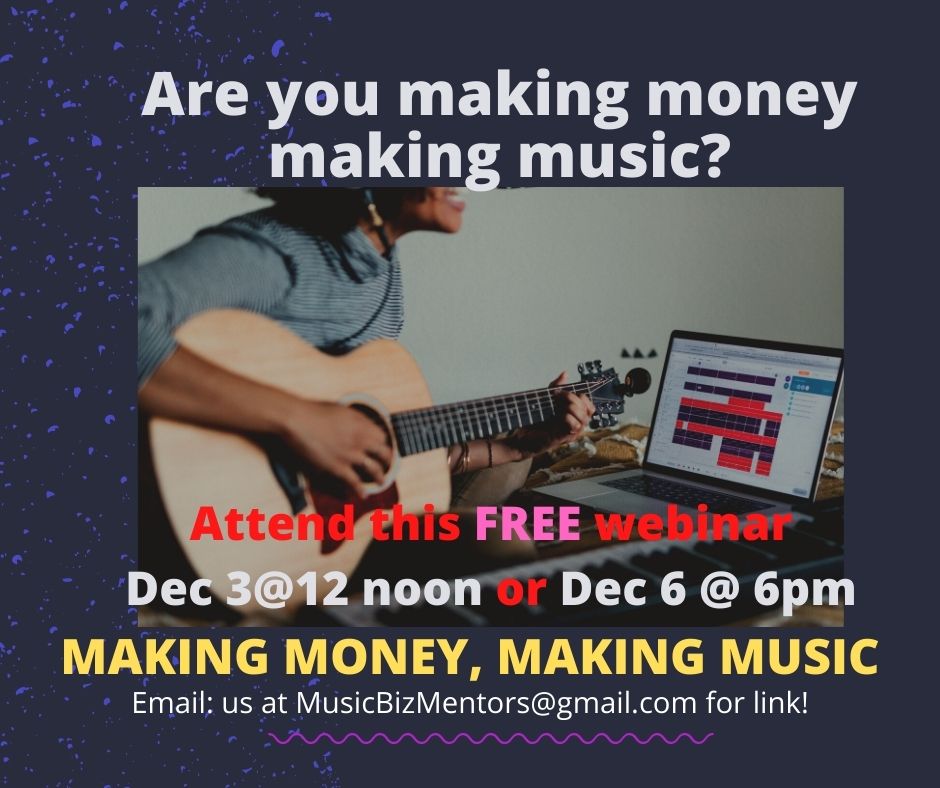 FREE WEBINAR: Making Money, Making Money
Friday, December 3rd at 12noon, and
Monday, December 6th at 6pm.
Email us for a free confirmation link to: MusicBizMentors@gmail.com
NEW! DIY Musician Network
In 2020, MBM started our Industry interviews and workshops on Zoom! By the end of 2021, we are developing our first DIY Musician Network. This includes more Music Industry panels, a Free Resource page, and online courses with some of your favorite MBM mentors.
CHECK OUT OUR NEW DIY MUSICIAN NETWORK:
Our FBLive@10am(PDT): Fridays Facts for the DIY Musician continues!
The DIY Musician Network: A Free Resource page.
FREE Recommended videos and mini-courses.
Once a week DIY Musician Coaching Membership Group
Full hands-on Online courses with weekly check-in groups.
MORE Industry Zoom Panels
In 2022, MBM podcast: Making Money, Making Music.
Plus mentor and individual coaching are available!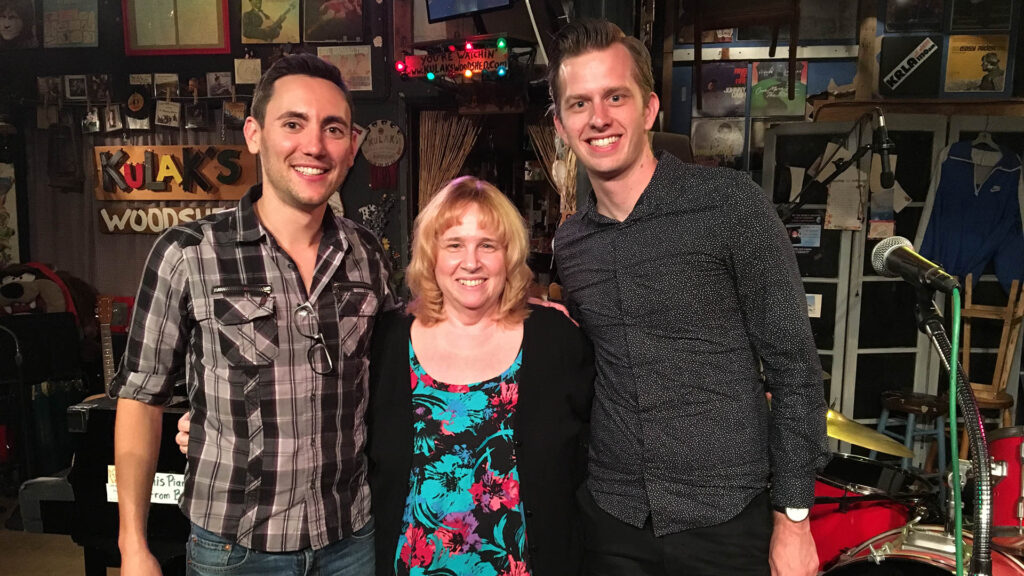 Hunter Scott, Chris Fletcher & Greg Smith discuss
marketing & social media for an indie musician.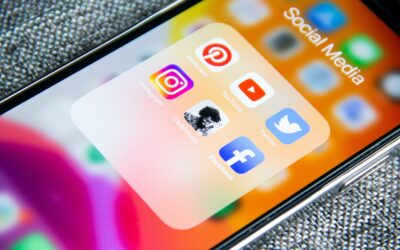 If you are asking the question above, it probably means you have thrown up your hands to heaven and said, "I don't like to talk about myself" OR "I don't have time for social media" OR What does social media have to do with people listening to my music?" THE...