Zoom
Sept 10, 2021
12:00pm (PDT)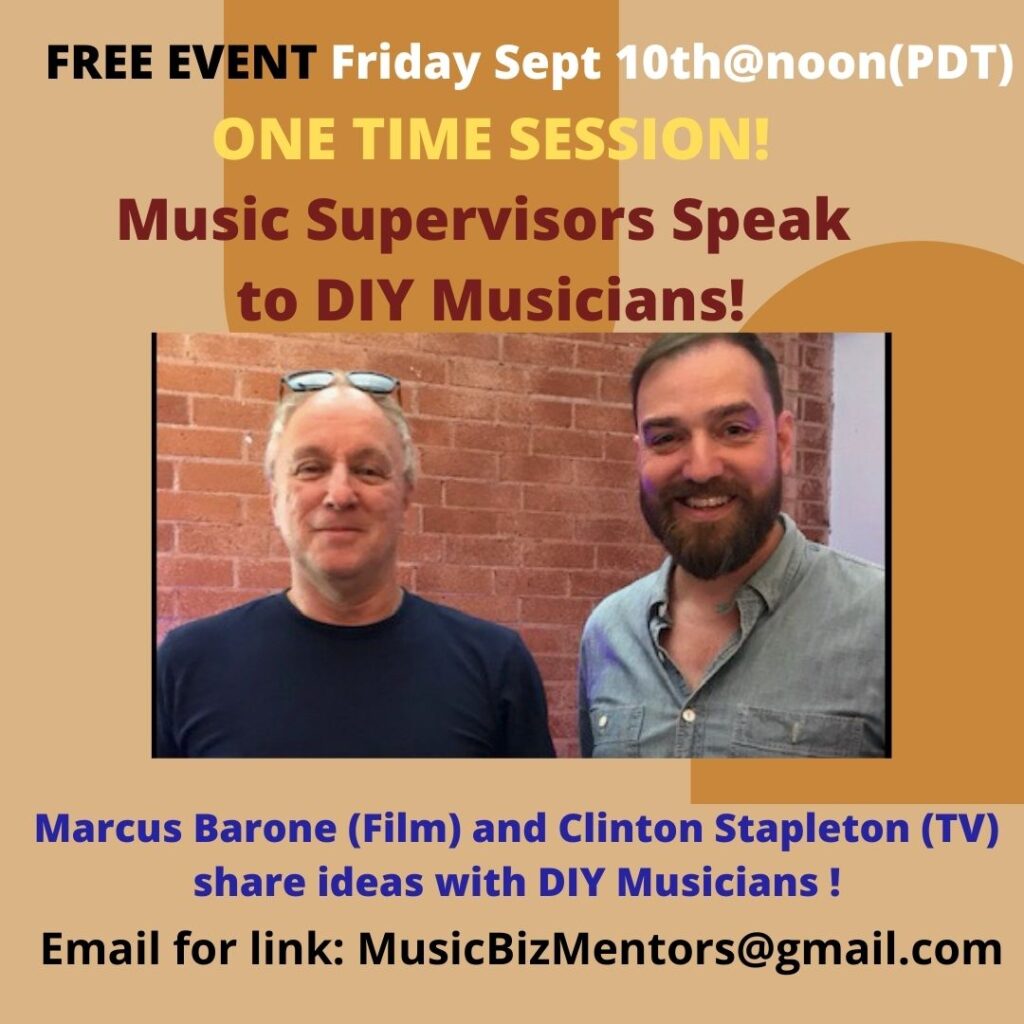 ONE LIVE SESSION ONLY! FREE ZOOM EVENT!
MUSIC SUPERVISORS SPEAK!
Music Supervisors Marcus Barone from Film Music Group /First International Pictures AND Clinton Stapleton from 495 Productions have agreed to help MBM with a special FREE zoom session on:
Friday, September 10th (12noon PDT).
EMAIL MusicBizMentors@gmail.com to receive the Zoom link!